'Teen Mom 2': Jenelle and David Might Be Giving Up the Custody Fight for his 11-year-old Daughter
Are David Eason and Jenelle Evans modify their custody battle? It seems so according to new reports. The troubled couple will return to court on Tuesday to see a judge about a potential reunification plan, but it seems one child's name is likely to be left off the custody list – David's daughter. Maryssa Eason, 11 has been living with Jenelle and David since 2017, but it seems they'll only be aiming to regain custody of two of their five children. Allegedly, a poor supervised visitation is the reason behind their decision.
Where is Maryssastaying?
While it was previously reported that Maryssa was staying with David Eason's mother, it appears that custody of Maryssa has been transferred to her maternal grandmother. Eason, 30, was granted physical custody of Maryssa back in 2017. Her mother, Whitney Johnson, was given a supervised visitation schedule that named Mary, Johnson's mother, as the supervisor, according to The Ashley.
While court documents reveal the Eason was granted an emergency custody order back in 2017, there is no information on why that occurred. Eason has allegedly been homeschooling Maryssa since then. Now staying with her grandmother, it appears the preteen is refusing to see Eason, and he's not responding well.
A supervisedvisitation erupted in drama
On May 30, David and Jenelle headed to a supervised visitation center to see all four children. Jace, Kaiser, Ensley, and Maryssa were all at the center for the scheduled visitation, but allegedly Maryssa refused to see her father. Her refusal to have a face-to-face with Eason reportedly angered him. He is said to have stormed out of the meeting, according to The Hollywood Gossip.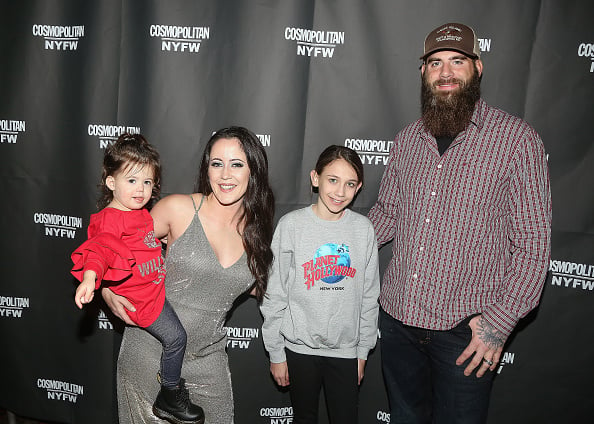 The May 30meeting isn't the only visitation that went south, though. Before attendingtheir first court hearing, Eason and Evans attempted to visit with Maryssa,Ensley, and Jace. The meeting was cut short, however, when Eason started afight with a social worker. According to several media outlets, the argumentbegan when Maryssa left the room in tears.
Eason and Evansare rumored only to be seeking custody of Kaiser and Ensley
The supervised visitation was allegedly the last straw for Eason. The Ashley is reporting that the father of three has given up hope of regaining custody of the 11-year-old and has plans to drop off her belongings to her grandmother. The information allegedly comes from a source close to the couple.
David and Jenelle are also rumored to be giving up hope of having unsupervised visitation of Jace, 9. Jace is Jenelle's son from a previous relationship. The 9-year-old has lived with his grandmother for most of his young life. His custody arrangement has remained unchanged in the face of the current battle, but Barbara has allegedly refused to allow Jace to see Jenelle as long as David is in the picture.
Ensley, 2, and Kaiser, 4, has been placed with family members while Jenelle and David battle in court to reunite with the youngsters. Kaiser is currently in the care of his father while Ensley's custody has been passed off to Barbara Evans.
Source: Read Full Article