'True Story': Is the Kevin Hart Drama Based on His Real Life?
Netflix's True Story has been dominating the daily charts since it first debuted on the streaming service on Nov. 24. Starring Kevin Hart and Wesley Snipes, the series is a gritty drama. It tackles the themes of fame, family, money, and greed. The stunning series is comprised of just seven episodes. However, it consists of a plethora of cliffhangers and shocking moments that audiences certainly may not have seen coming.
In the series, Hart portrays Kid, a world-renowned comedian that has some of the same experiences that he does. A whirlwind of emotions, by the time the series comes to an end, audiences won't know what hit them. But is True Story based on the Fatherhood star's real life?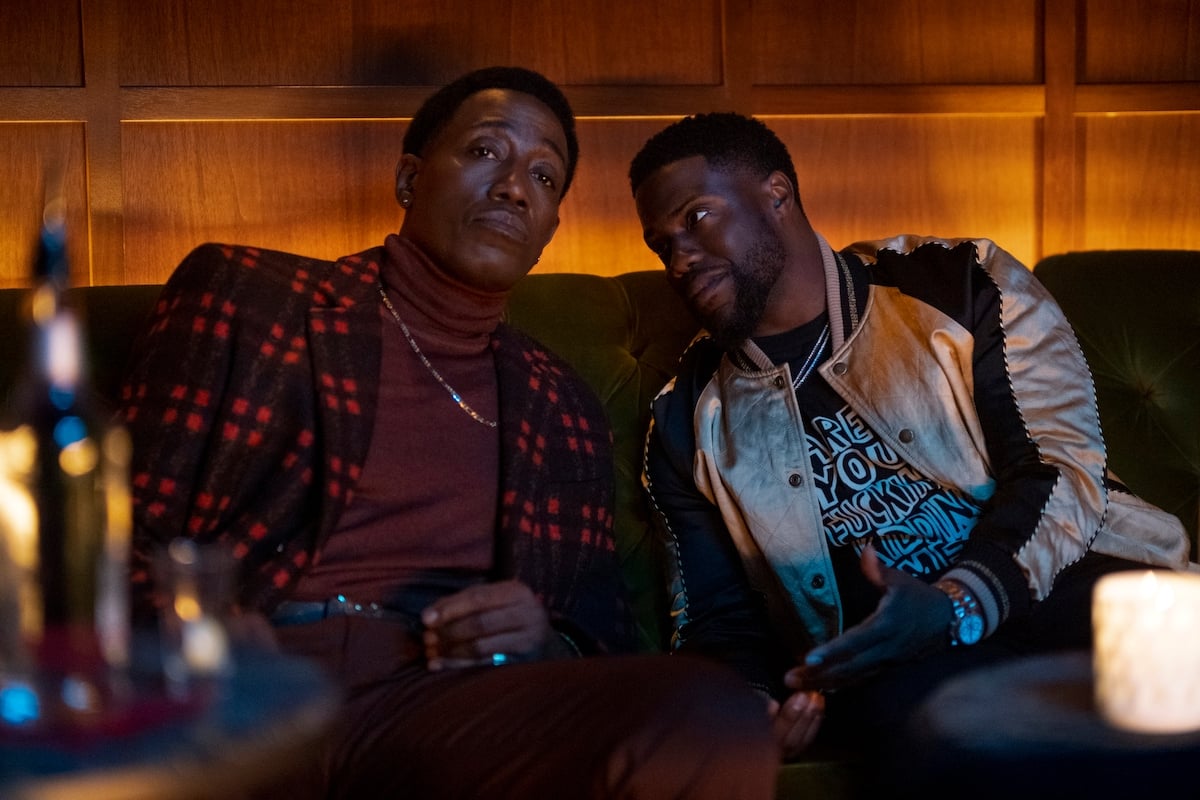 What is Netflix's 'True Story' about?
One of the most enticing examinations of fame and how it corrodes our relationships with the people we love the most, True Story was an idea that Hart had been mulling over in his head. He worked with Narcos creator Eric Newman to bring it to life. The logline for the series reads, "A tour stop in Kid's hometown of Philadelphia becomes a matter of life and death for one of the world's most famous comedians when the consequences of a lost evening with his wayward older brother threaten to destroy everything he's built."
In the series, Snipes portrays Kid's older brother Carlton whose proclivities might destroy everything Kid has worked for.
Is 'True Story' based on Kevin Hart's real life?
True Story is based on an idea that the Philadelphia native had, but it is a fictional story. However, the Ride Along star did speak with creator/writer Newman about some of the elements that he wanted to infuse in the story since he did act as an executive producer on the show. "Although the character of "Kid" has the same international fame as Kevin Hart, this is a fictional drama and there is a huge turn in "Kid's" storyline that presents him with multiple situations where he chooses to make decisions that lead him into a downward spiral," the press notes read.
According to the press notes for the film, "The concept of True Story came about during a conversation between Kevin Hart and Eric Newman that tapped into the concept of — what measures might a famous person take if they were at risk of losing everything."
Will there be a season 2?
Since True Story is a limited series and much of the issues that Kid deals with are resolved at the end of the seventh episode, Netflix currently has no plans for a True Story Season 2. However, since the drama has showcased a brand new side of Hart, it's likely that we will be seeing the comedian in dramatic roles as well as the roles that he's already best known for.
Source: Read Full Article