'Yellowstone': Taylor Sheridan Told Luke Grimes 'Just Enough' About Kayce's 'Two Paths' So He Could Say His Last Line of Season 4
Yellowstone Season 4 saw Luke Grimes' Kayce Dutton torn between the family he came from and the family he created. By the end of the season, Kayce was still struggling between the fight to save his father's land and his wife and son's desire to stay far away from John Dutton (Kevin Costner).
Which path will he choose in season 5? Grimes admits he doesn't know. He recently revealed that creator Taylor Sheridan told him "just enough" about Kayce's "two paths" so he could say his final line of season 4.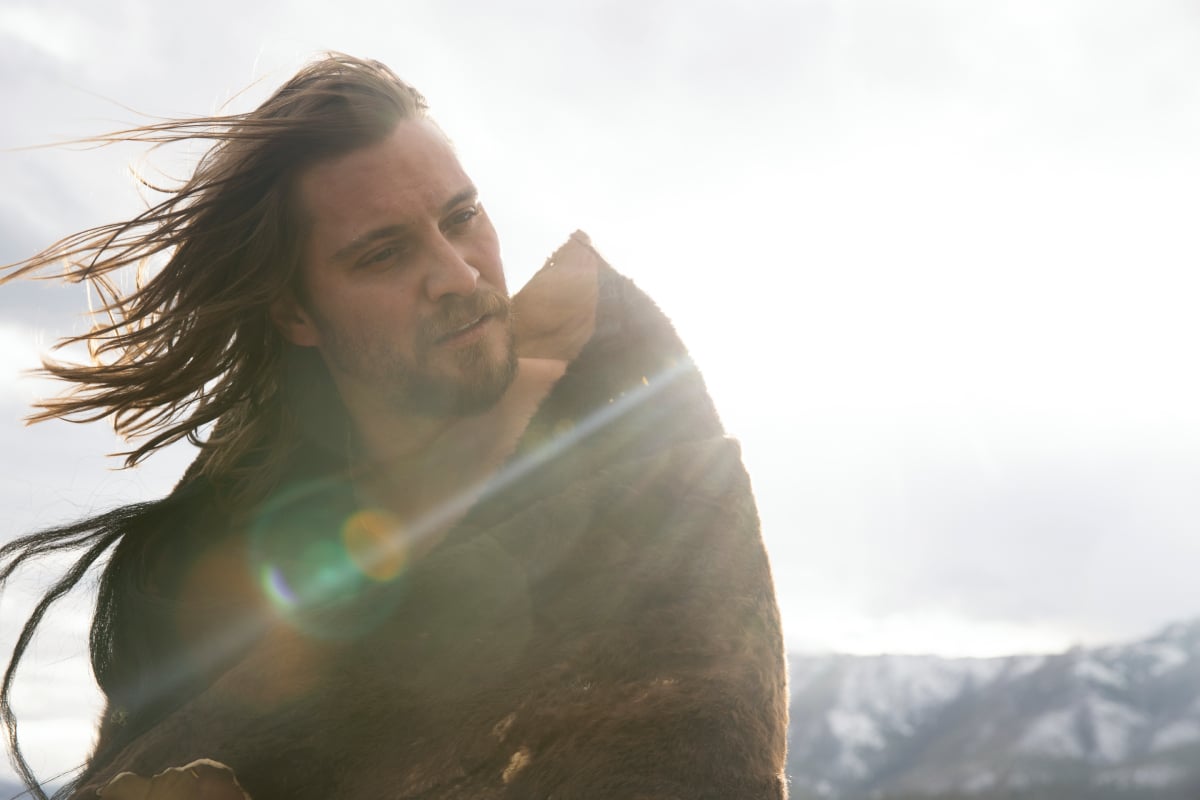 Kayce has been stuck between a 'rock and a hard place' since 'Yellowstone' season 1
Throughout the entire series, Kayce's loyalty to his father and protecting the Yellowstone Ranch has put him and his nuclear family in harm's way. His son Tate (Brecken Merrill) was kidnapped, and then he was forced to kill an intruder to protect his mother, Monica. (Kelsey Asbille). And Kayce was nearly killed during the massacre in the season 3 finale.
It's clear that Kayce needs to make a tough choice. And Grimes points out that this has been his character's storyline "from day one."
"The great thing about this show is that every character has their arc going simultaneously, and Kayce is always in this rock and a hard place kind of story where he and Monica are star-crossed lovers that weren't meant to be," Grimes told The Hollywood Reporter.
"There's a Romeo and Juliet aspect to that, with houses divided. There's the Reservation and Yellowstone, and how they've always clashed with each other. So yeah, ultimately, that's where we all want to see this story go, but I have no idea where it's going."
Taylor Sheridan told Luke Grimes 'just enough' about Kayce's 'two paths' in season 4
Kayce's vision quest in the season 4 finale featured a woman telling him he needs to choose a path. Grimes has yet to see any season 5 scripts, but he knows change is coming for his character. Sheridan "knows how this thing ends for everyone," but Grimes doesn't want to know how it ends until he reads the last script.
Which is one of the reasons why Sheridan told him "just enough" about Kayce's "two paths" so he could say his last line of season 4 — "I saw the end of us."
"Taylor and I sat down and he told me just enough about what those two paths looked like and just enough about that statement," Grimes explained. "It wasn't enough that I know what's going to happen or where he goes from here, but it was enough that I could say that line and have an idea of what I was talking about."
The 'Yellowstone' star says Kayce will be 'instrumental' in bringing the story to a close
One of the biggest conflicts in the Yellowstone story is between the Dutton Ranch and the Broken Rock Reservation. Because Kayce is accepted by people on both sides, Grimes says his character will be the key to a resolution.
"I'm really interested to see how that plays out…I really can't wait to see how instrumental [Kayce] is in bringing this thing to a close one day," Grimes said.
"I think I always lean into that part of Kayce, where he's trying to do the right thing even if he ends up doing something really strange, bad or messed up. He never really has much of a choice, or a good choice, for that matter. There's no clear cut, 'This is the right thing to do.'"
Yellowstone season 5 will premiere this summer on the Paramount Network.
Source: Read Full Article